Hello & Welcome to
In the Details
! My name is Yelena and I'm happy you stopped by!
I've always been grateful to live by my
intuition
- I can often tell what someone feels or needs by a simple look or micro-gesture. I've also always been able to zoom out and see the big picture, too.  This is one of the biggest reasons I became a marriage & family therapist. I can feel an individual's emotions and see their strengths, and also observe how they fit as a puzzle piece in their family and relationships. 
No doubt, the same is true for my passion in photography! Not only does every one of my photos depend on light & technique, but also on my intuition. I strive to capture the true
emotions
of my clients and provide them with
unique
,
beautiful memories
that will last a lifetime. The details of a scene, a stolen kiss, a genuine smile, or a cuddle are what make me happiest behind the lens.  
Please contact me by phone or email below to share your vision and book a session!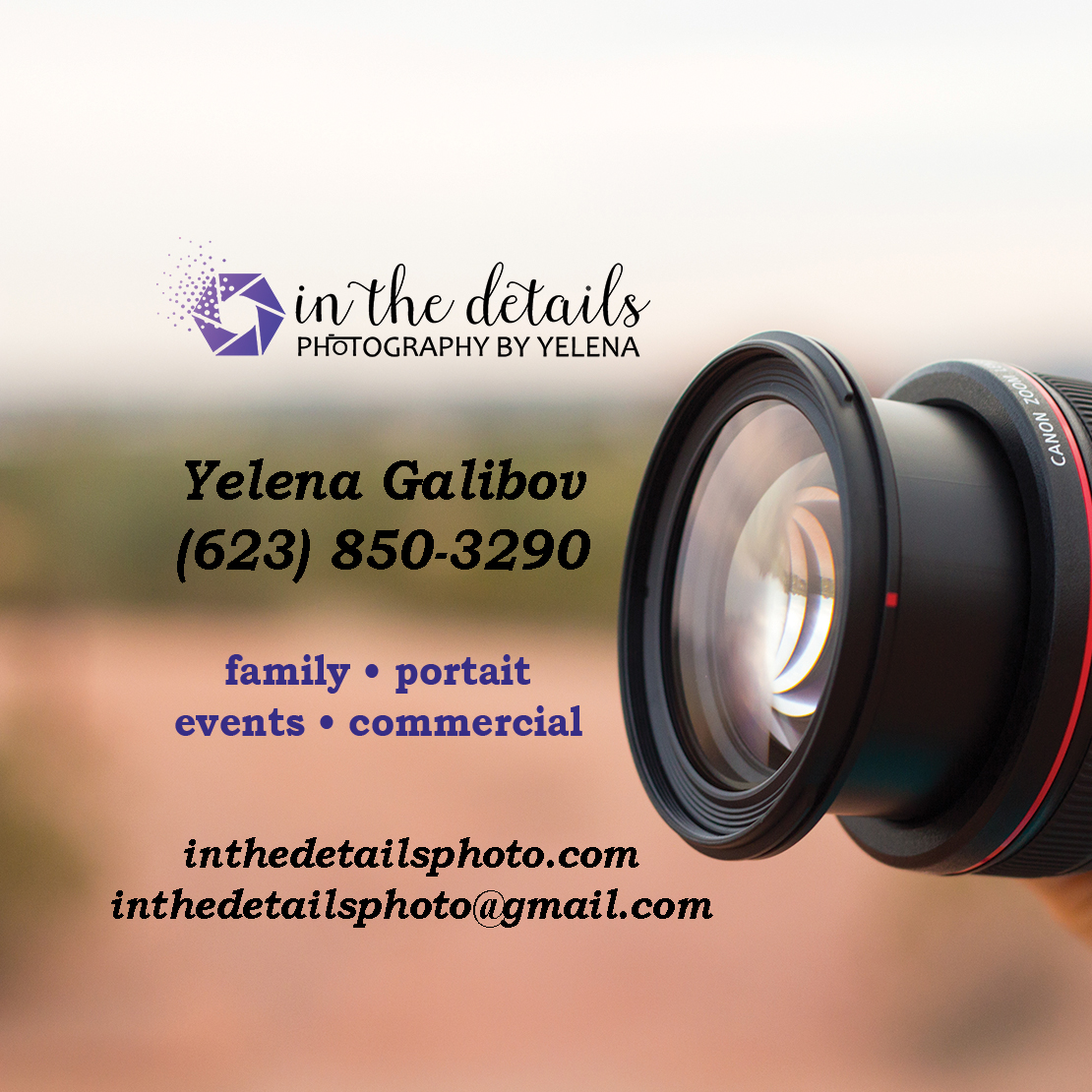 ** Please note: this label originally had area code 602 in error - please call at 623!